We had another amazing day! We started our day with devotions. We learned that most people wear masks as they go about their daily lives.  Not real masks (that would be weird), but invisible masks that hide who they really are or what they really think.  As people, we feel that our friends, family, and classmates wouldn't like us if they could see how we really act or think.  We're afraid they won't think we're cool or will think we are stupid, so we put on an act and wear masks.  The cool thing about God is he knows everything about us… our best and worst characteristics… and he loves us more than anyone else!
We had our final day with the horses, the girls have learned so much from them. We ended our time with the horses with a trail ride. This was Awesome. The girls then got to say good-bye to their horse companions and were rewarded with trading cards so they never forget them. No doubt, the memories will be mutual.
We also had the opportunity to Tie-Dye! What fun! The girls are excited to find out how the shirts turned out. They have to wait till tomorrow to see the completed project.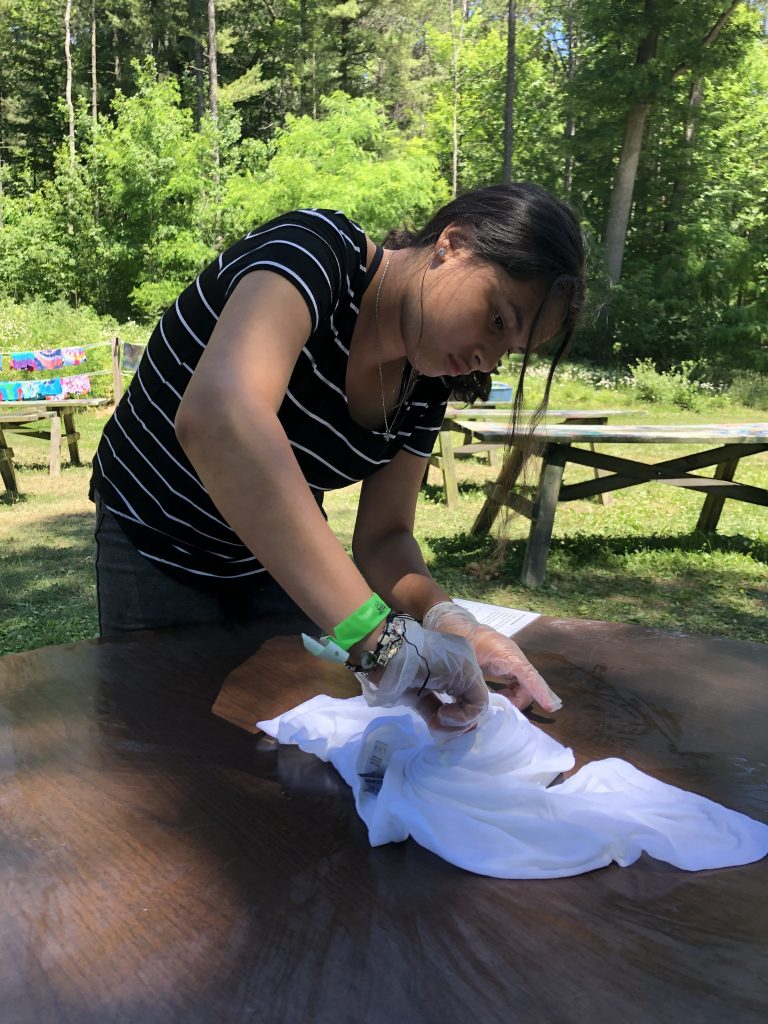 Please continue to pray for the girls and staff. They are starting off on the hike on Thursday at 2 pm