An epic adventure! That would be a good way to describe what these amazing teens and leaders have accomplished! With strength, courage and grit our 2022 Boys Traditional Group has completed their hike!
Friday morning the group shared a special devotion time. The boys learned how sin in our lives creates seperation from God, but Jesus and the cross create a bridge for us to be reunited!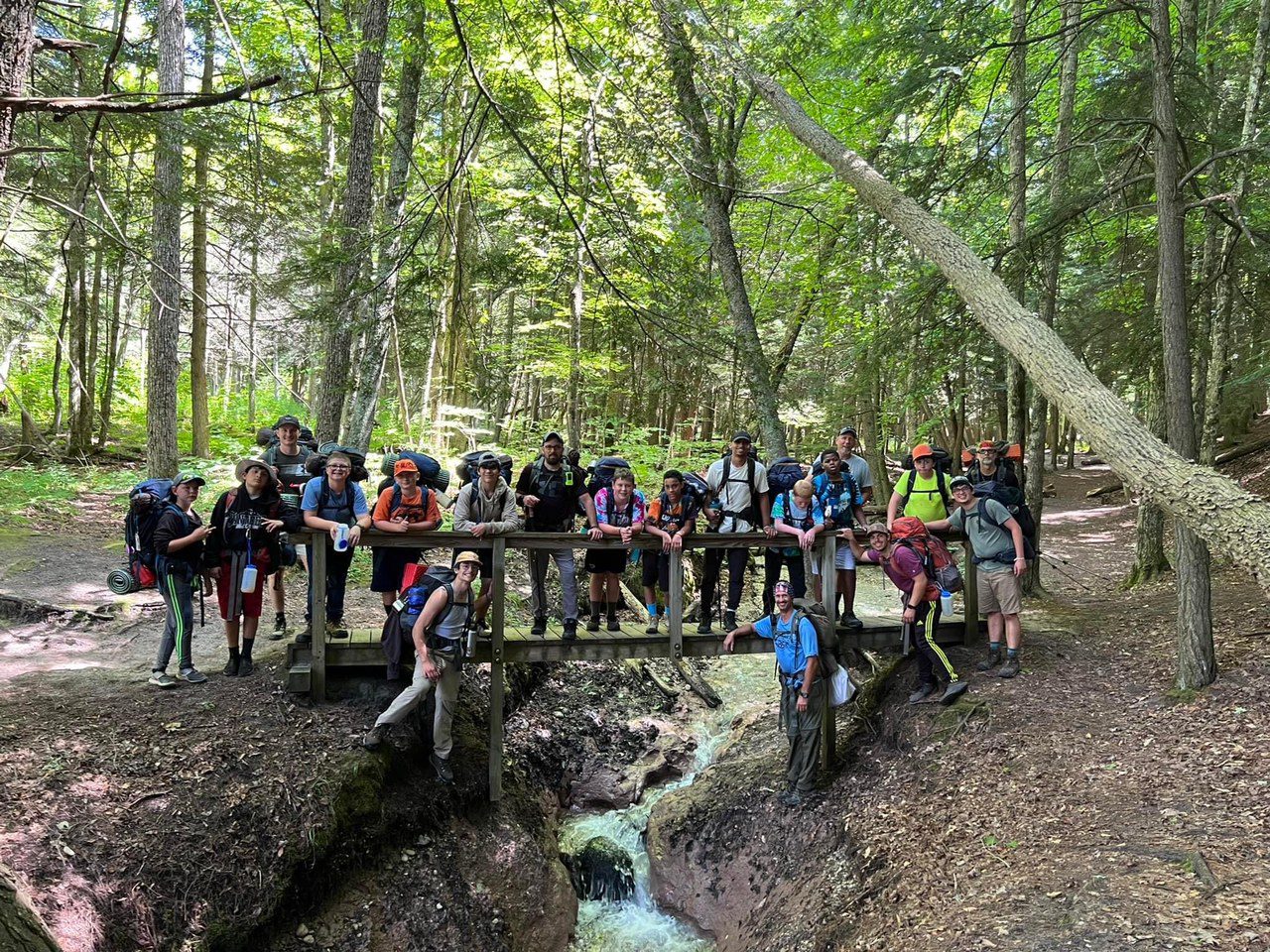 The weather took a turn on Saturday that created challenges, but this group remained in great spirits! The group encouraged one another and continued to bond and form strong relationships.
The group completed their miles on Saturday morning and set up camp for their final night. Despite raindrops, the boys were still able to swim, hit the rope swing, and have an amazing celebration. The group had moments of deep reflection over their adventure and all they had accomplished and learned. Multiple boys asked God to become the leader of their lives! The Bible says that when just one person makes a decision to accept God into their heart, the angels have a party. A quote from one young man at camp " The angels must be having a BIG party tonight!"
What a life-changing experience this group has had. A group that started out as strangers, bonded over 9 days to encourage and strengthen one another to complete a difficult, yet rewarding adventure. This group of amazing teens is certainly stronger together! Continue to pray for each of them as they step away from this experience changed. Pray for those who begin a life with Christ as the leader of their lives and pray for those still seeking. Each young man has been created on purpose for a purpose! Pray each young man will shine bright for Christ!