Sunday was the first full day of camp. It was a busy one! The boys started out early with their morning group devotion. Their devotion theme for the day was that God is our Creator. God created everything. God is the creator of all of the nature around us. God creates beautiful things. One of the most beautiful aspects of God's creation — each one of us!!
The boys were introduced their horses! The boys will work with their horse each day. Feeding, watering, grooming and learning many riding techniques. A special bond often forms between rider and horse. The boys were given expectations of being in the barn barn and being near their horse, they were told especially how important listening to instructions is.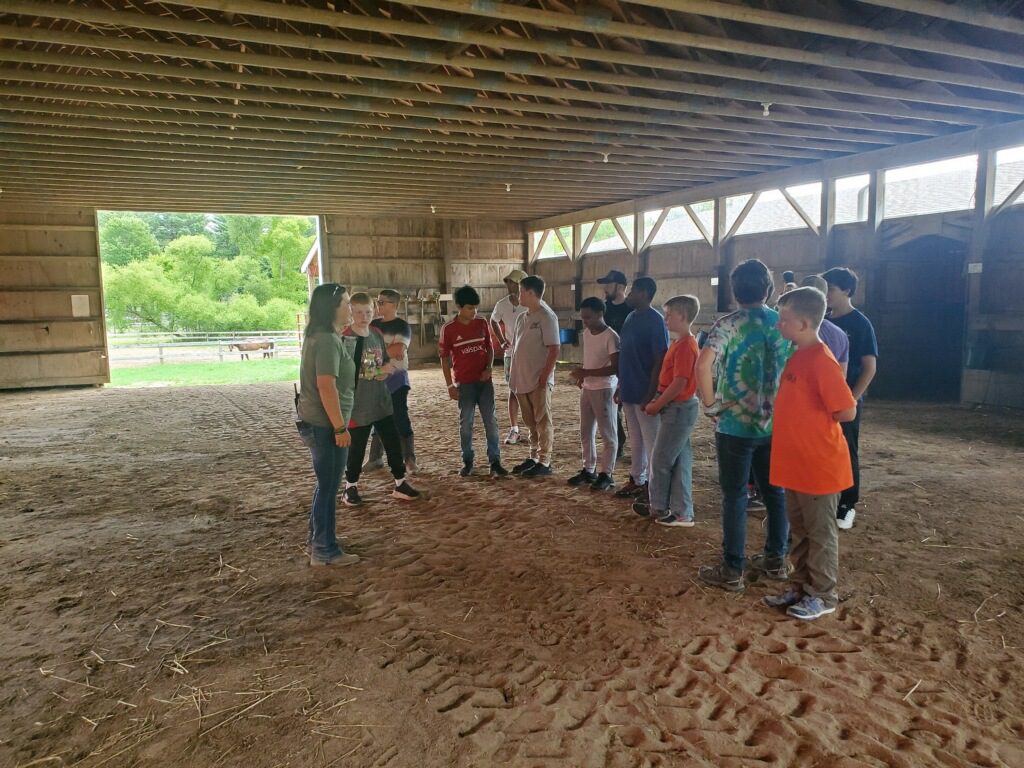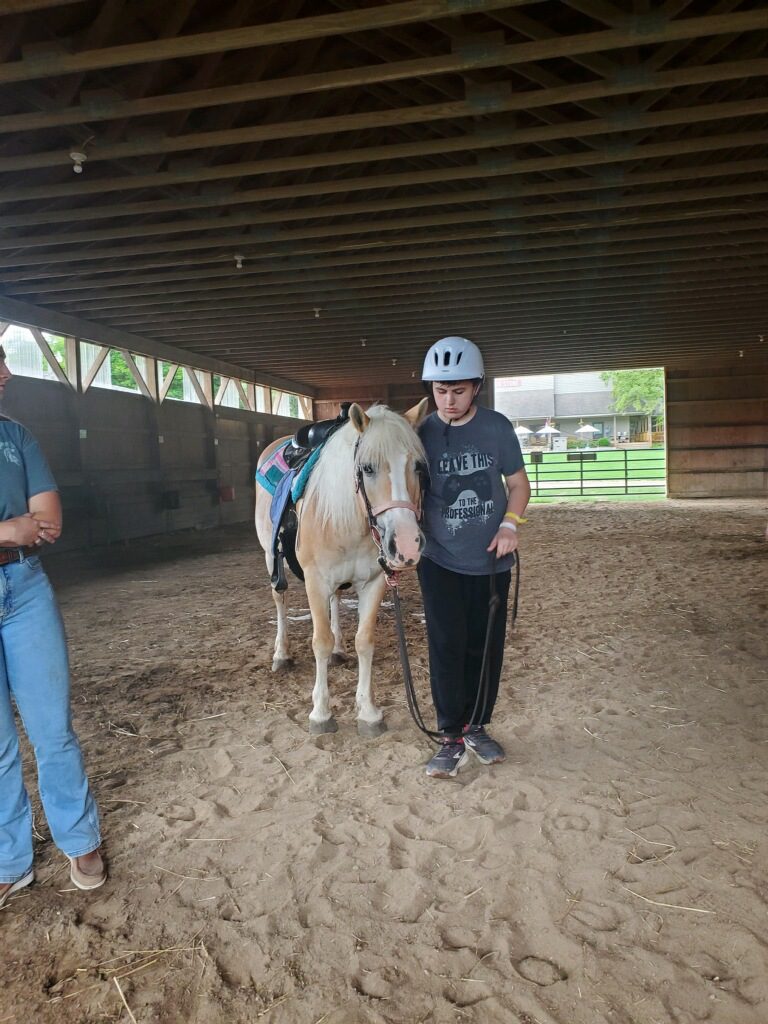 The boys also participated in an entrepreneurial/team building activity today call the Spider-Web. A key component to this activity is listening to each other and working as team. The boys found this activity difficult. After not being able to complete the activity, the group gathered up to talk. All the boys agreed it is very important to listen to and utilize every member of the team and try new ideas – regardless of pride and humility.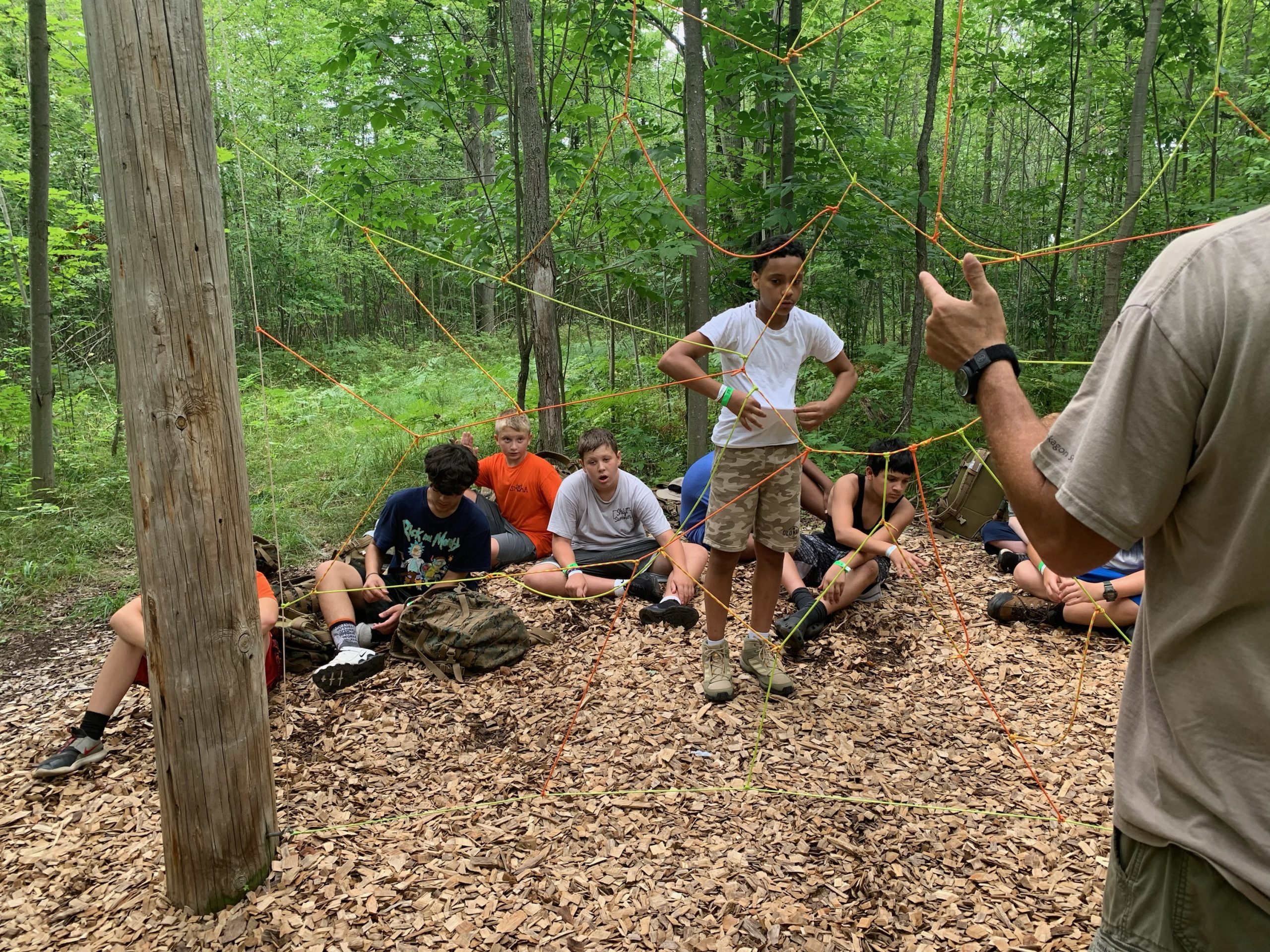 The boys are learning and doing so much! Continue to pray for strength. Continue to pray for the courage to try new things and step out of comfort zones.