Monday – Day 2. Today was another early morning. The boys started the day with morning devotion time. Today's topic – God's most amazing creation. The group learned that God's creation is beautiful and amazing and He created A LOT of things… the sun, the moon, the sky, everything in nature – over 100,000 different kinds of insects! They were asked the question – Do you know what God's most significant creation is? The answer – YOU! Yes – each of us is God's most significant creation! We were made on purpose for a purpose!
After morning devotion and breakfast, the boys headed for the barn. They learned to groom the horses, specifically brushing and maintaining the horses "toenails" (or hooves). After a little grooming, the boys saddled the horses for a trail ride. Despite a little morning drizzle the group had an amazing experience. The boys continue to push outside of comfort zones. Several had never ridden a horse, especially that far, but everyone completed the ride!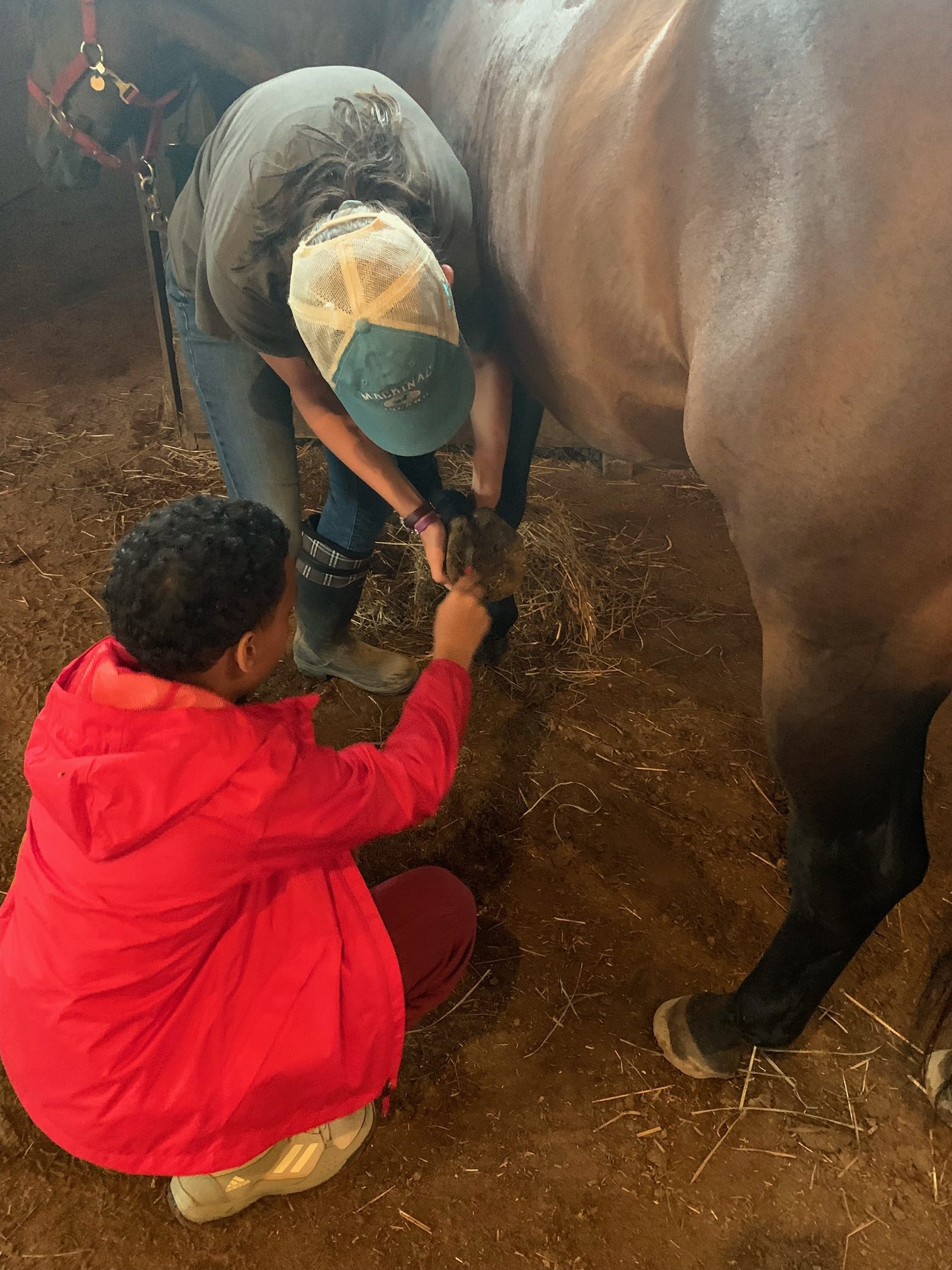 The boys had other fun activities today. A group activity called "desert survival". The boys were divided into several groups and had to work together in their small groups. There was some great out of the box thinking. At first, the boys struggled to communicate and listen well to each other. After making adjustments and listening better the group ended on a good note.
Archery and Tie-Dye were some fun activities today. The boys learned proper techniques of using a bow and arrow and each took turns trying to hit different targets. Later, the group was able to tap into their creative sides and each make a Tye-Die shirt.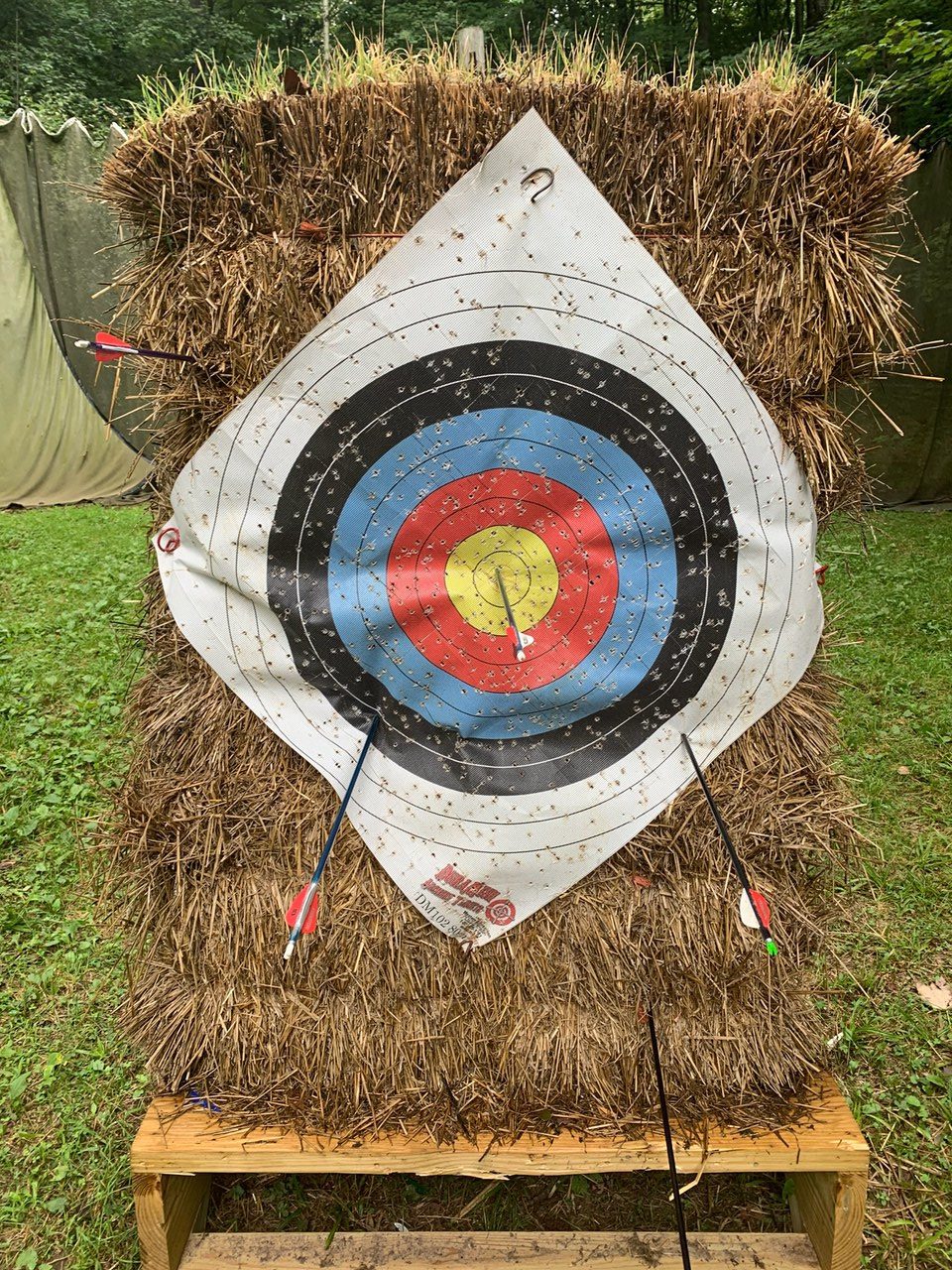 From horseback riding – to archery – to tie- dye – to ending their day with time around a bonfire, these boys have full days! The group is continuing to bond, friendships are forming. Fears and anxieties are being overcome. The group continues to learn how to work together and respect one another in order to be successful.
Continue to pray for strength, courage and wisdom and they tackle new adventures each day and learn more about their identity in Christ. These kids are amazing and are all God's most significant creation – created on purpose for a purpose!