Wednesday was another full day of activity for the boys. The group started the day with a devotion. Wednesday's topic talked about being your true self. The boys heard that God wants each of us to be who he created us to be. We don't have to wear a "mask" and pretend to be someone we aren't. God created each of us on purpose for a purpose. God desires a relationship with us. He wants to speak into our lives and teach us about all the amazing plans he has for our lives.
The group did a fun activity called Quick Draw. The boys partnered up and sat back to back. One had to give instruction to the other to draw a certain picture. The boy drawing could only go by instruction he was hearing from his partner. Lots of fun and laughs had by all! The boys learned the importance of both giving clear instructions and listening.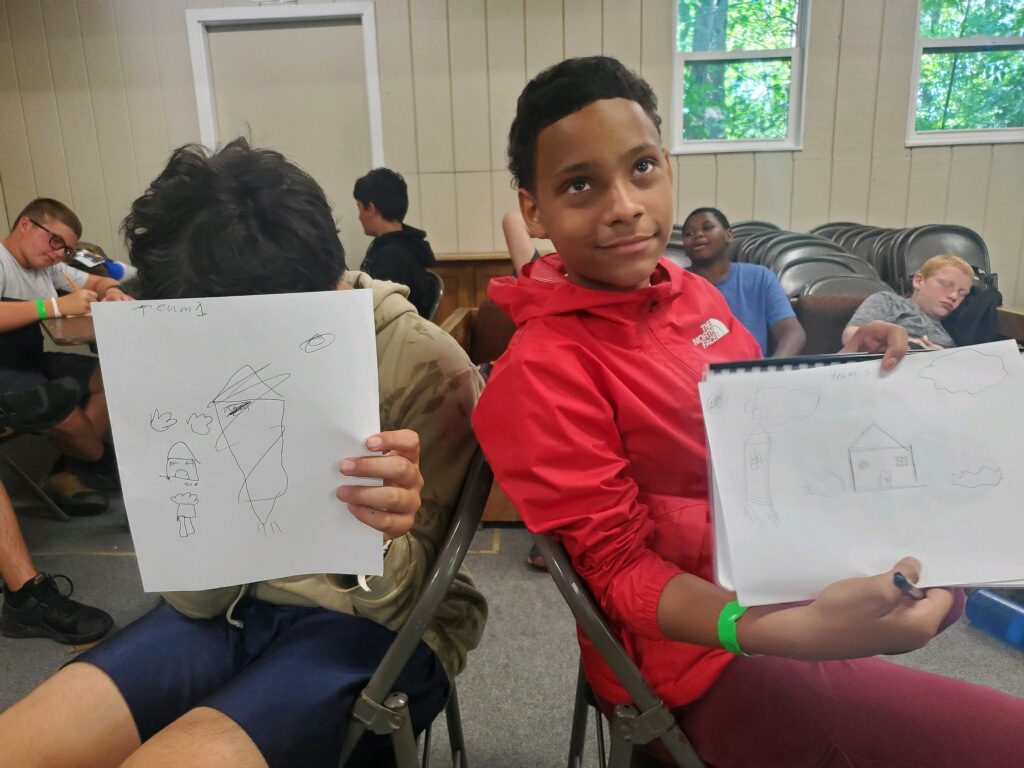 Archery tag, tomahawk throwing and ziplining were the main activities on Wednesday. The boys are experiencing so many new and challenging experiences. This group is one that is emerging as a group of perseverance and grit. The boys are being introduced to new, challenging, out of their comfort zone situations. The group continues to push through, make adjustments and improve every day. The boys are rising to the challenges and showing lots of determination, strength and grit!
The boys were happy to show off their tye-die creations! These are some creative kids!! Wednesday is the last day at CranHill. Thursday morning will be the morning the do the "pack out" to get ready for the hike portion of their experience. The hike will bring a new challenge, but the boys have been learning and preparing for this next challenge.
Continue to pray for strength for this amazing group. God will give them the strength they need. Pray they will feel God with them through this next challenge. As they continue to learn that God has created them to do great things, pray they lean into Him to carry them through.