Tuesday was another great day at camp. The weather cooled down a bit with less humidity. A welcome relief for the group as they continue with many outdoor activities.
In morning devotion the boys continued to learn of God's creation. The boys learned that each of them is God's masterpiece. A masterpiece is defined as – a work of outstanding artistry, skill, or workmanship. An artist's best work! God's word tells them this:
For we are God's masterpiece. He has created us anew in Christ Jesus, so we can do good things he planned for us long ago. EPHESIANS 2:10.
Tuesday's group leadership activity was called The Tallest Tower. The boys worked in small groups to use just 3 pieces of material – marshmallows, several pieces of tape and uncooked spaghetti to see who could create the tallest tower. The groups had many new, out of the box ideas. The boys continue to learn to work together. With so many different personalities they are learning the importance of having their ideas heard, but also listening to the ideas of others.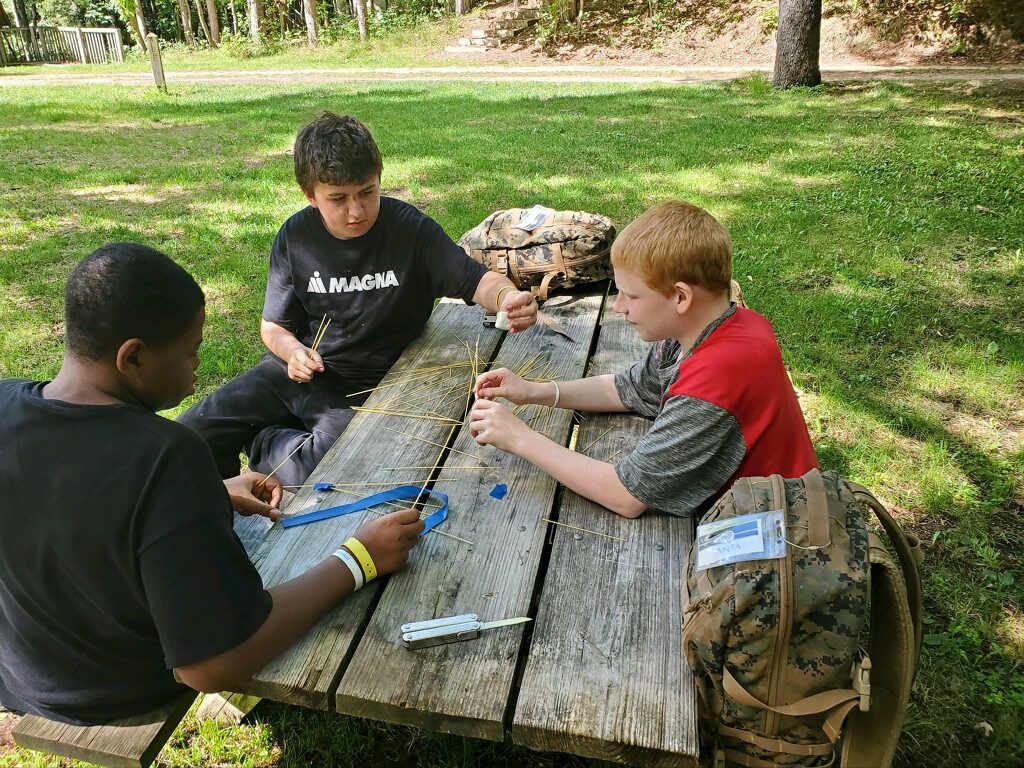 Tuesday was a day for lots of water activities. The group had time at the aqua park and also had time in the afternoon to float in tubes down the river. Dave shared his testimony with the boys Monday night. He shared his powerful testimony of loss and self-hate – all refined and redeemed by the power of Christ. He shared of the transformational love of Jesus in his life. While tubing, Dave also shared that just as the river has a current our lives have many currents. Keeping God as our "tube" will keep us afloat and guide us through our currents of life.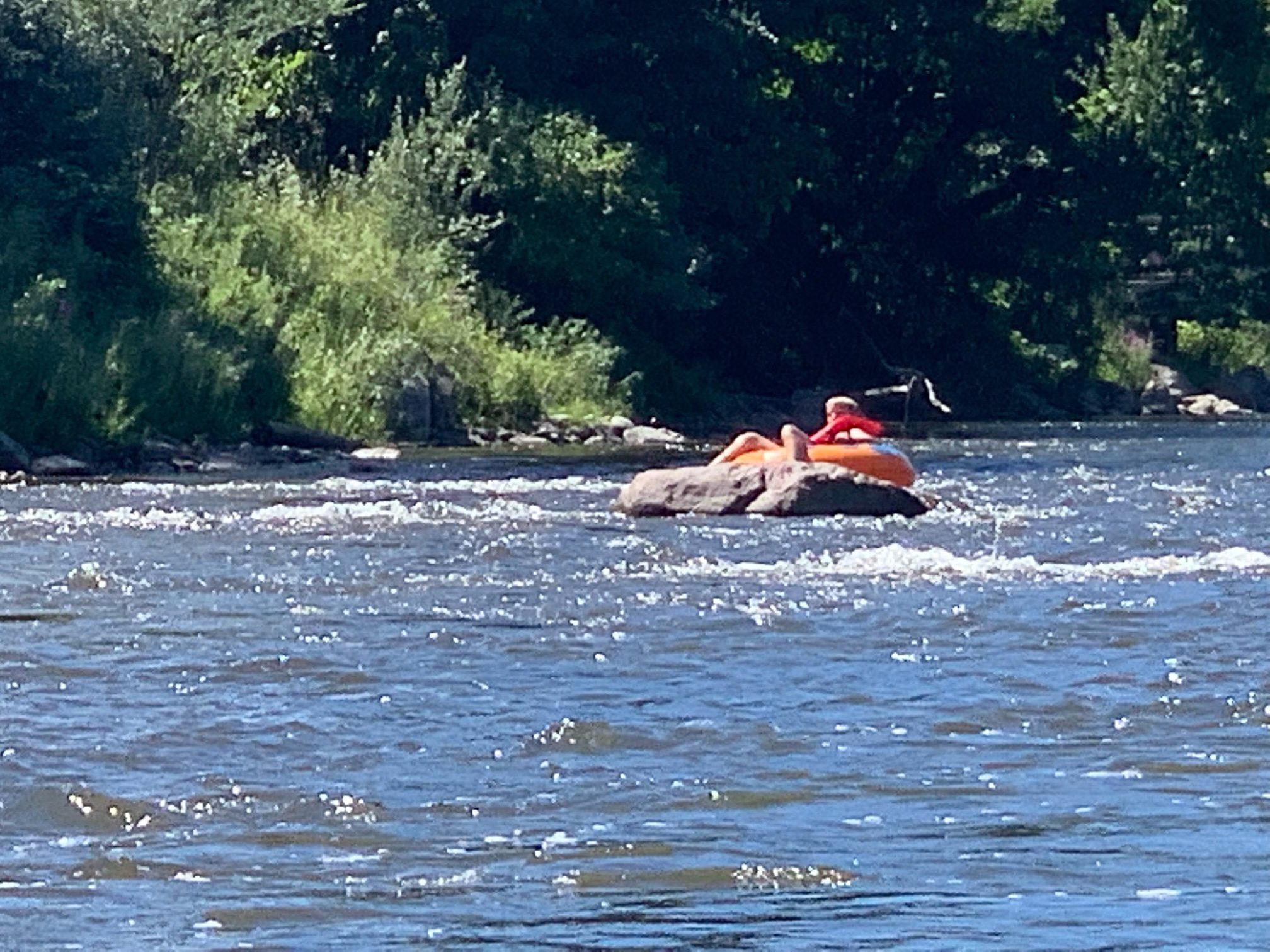 Wednesday will be the boys last day at CranHill. Pray they will continue to navigate all aspects of camp with courage and grace. The group is bonding, they are branching out and connecting with each other in new and encouraging ways. The group as a whole often steps up to offer encouragement and strength when one is struggling. Pray the boys continue to know they are each a masterpiece of God's creation.