The group started Tuesday morning with a devotion that spoke into how God has created each of them unique. God created us more unique than any other creature in creation. God created us as His masterpiece. A masterpiece being an artist's best work. God created us to be His crown jewel – to shine bright!
After morning devotions it was off to have a protein packed breakfast and then time for more horsemanship. Horsemanship consisted of learning to trot on their horses. Many were ready to upgrade from just a walk on the horses. It was fun to watch them learn the commands to make the horse go faster. Loved hearing all the giggles and seeing all the smiles. They did so well on the horses!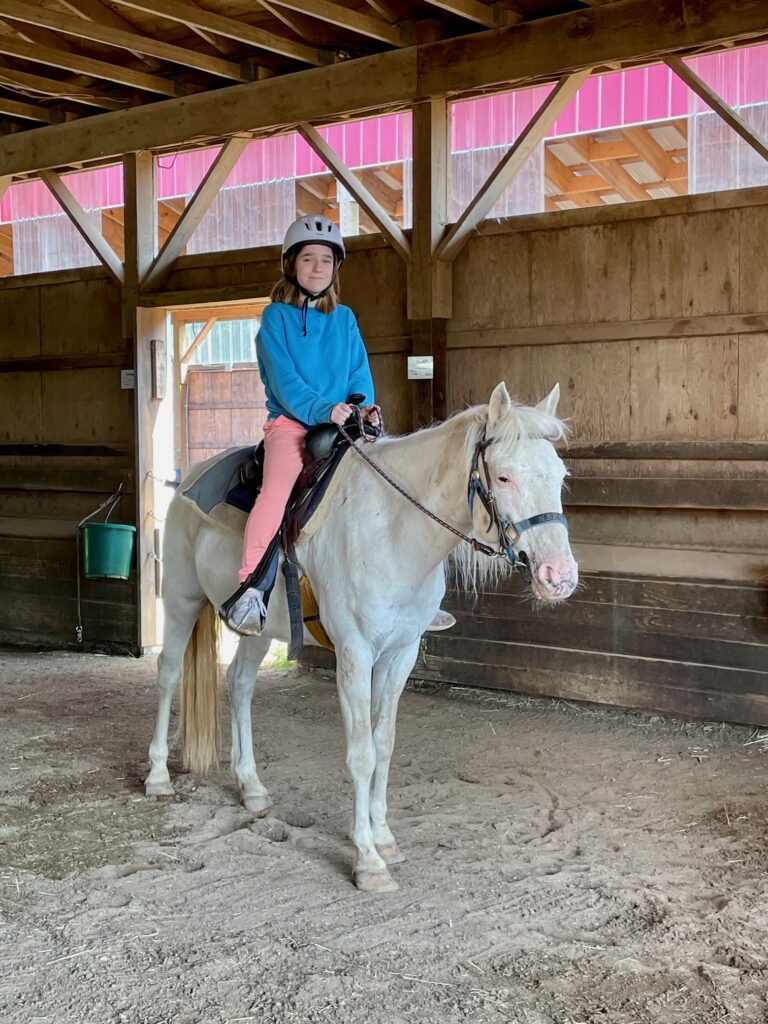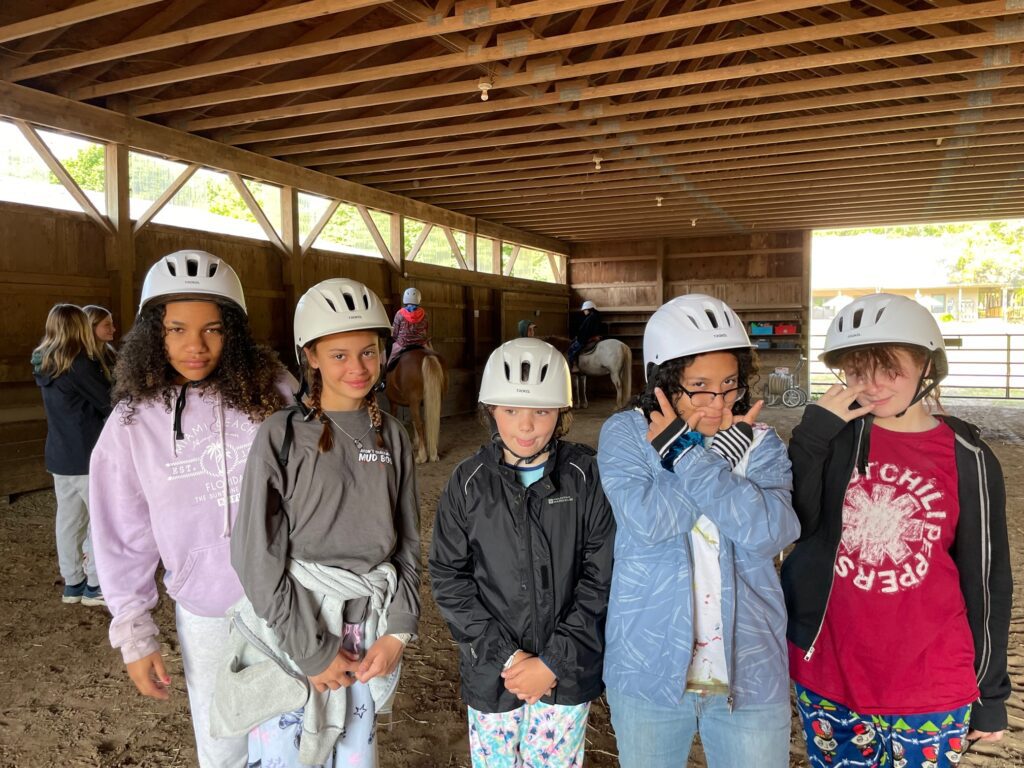 After horsemanship, the girls engaged in an group activity called the tallest tower. The goal was to use just marshmallows, dry spaghetti and tape to build the tallest tower. Each group had to design a plan and then build a tower. As time ran out the girls had to take hands off and see which tower could stand the tallest. This exercise helped the teens learn to work together in groups, share ideas, listen to others and be flexible when things don't always go as planned. Many had to re-work plans mid build in order to have success. It was neat to watch them learn to work together in the short amount of time they had.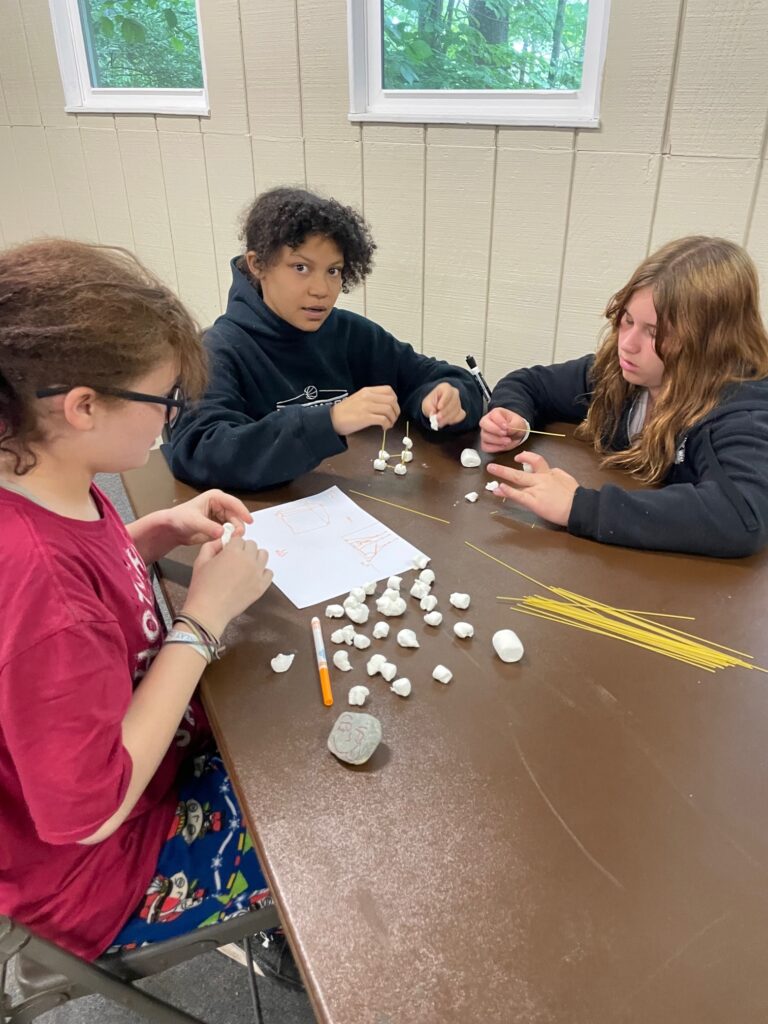 More adventures throughout the day consisted of being able to take a swim test and spend a little time in the water. The sun had gone away, but the girls were determined to have some water time! The water was a little refreshing! The group also had time to zip-line. The zip-line is very tall! Some were very scared to try, but in the end ALL the girls attempted the zip line to some degree. These girls are digging deep and finding strength and courage to try new things! They are not shying away from stepping outside of comfort zones. It's AMAZING!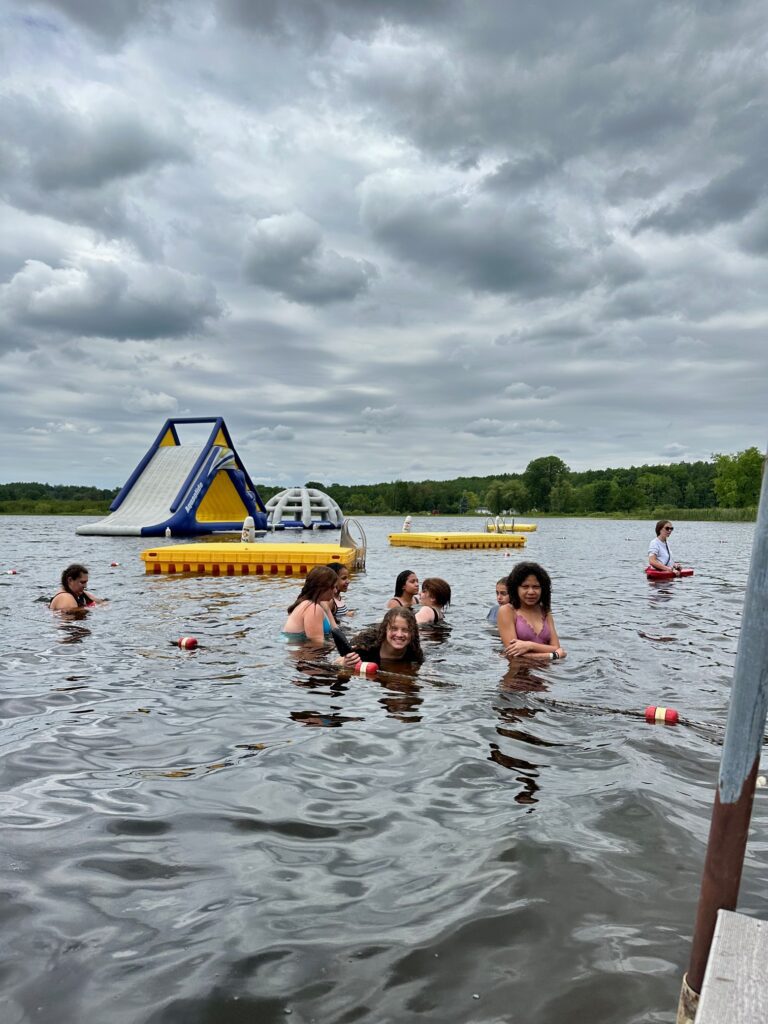 An amazing group of girls doing great things! We are so proud of them. Keep the prayers coming! I'll update you tomorrow on Wednesday's activities.
Tomorrow morning (Thursday) the girls will set out on the hike portion of their adventures. There are some fears of the unknown, but we know these girls are strong and can do this! Please continue to pray for strength and courage as the girls enter the next phase.