We did it! The girls completed the 12 mile hike. It was not easy, but it is the sacrifice that makes it sacred. We are amazed at the strength, grit, and positive attitude these girls exhibited throughout the hike. All while hiking in the rain.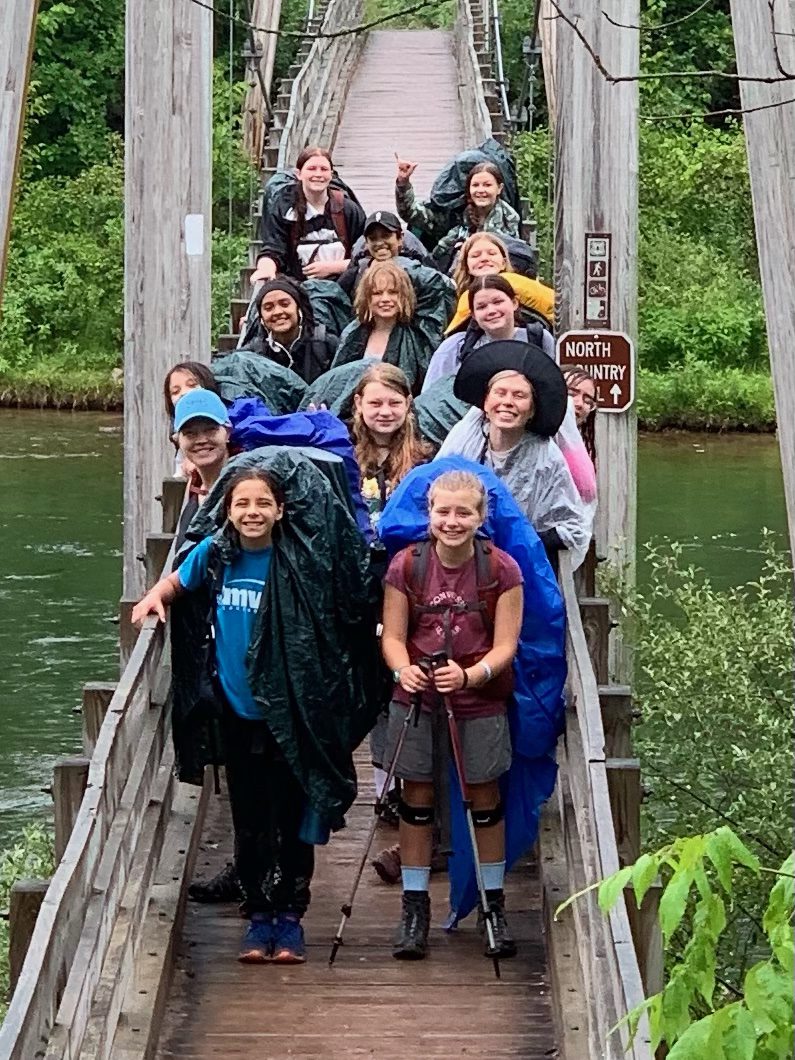 The rain continued throughout the weekend. Although our girls can do hard things, a review of the forecast required us to make adjustments for the safety and well-being of the group. We know God has big plans for our SALVATION NIGHT. After some prayer, we made the decision to get out of the rain and celebrate our night at Remembrance Ranch Office.
While this isn't our normal mode of operation, the Ranch office has the room available for the girls to enjoy a movie night out of the bad weather after our salvation time and dinner!
The girls got the trailer unpacked at the Ranch office and are now enjoying some downtime in the pool before we begin our evening celebration.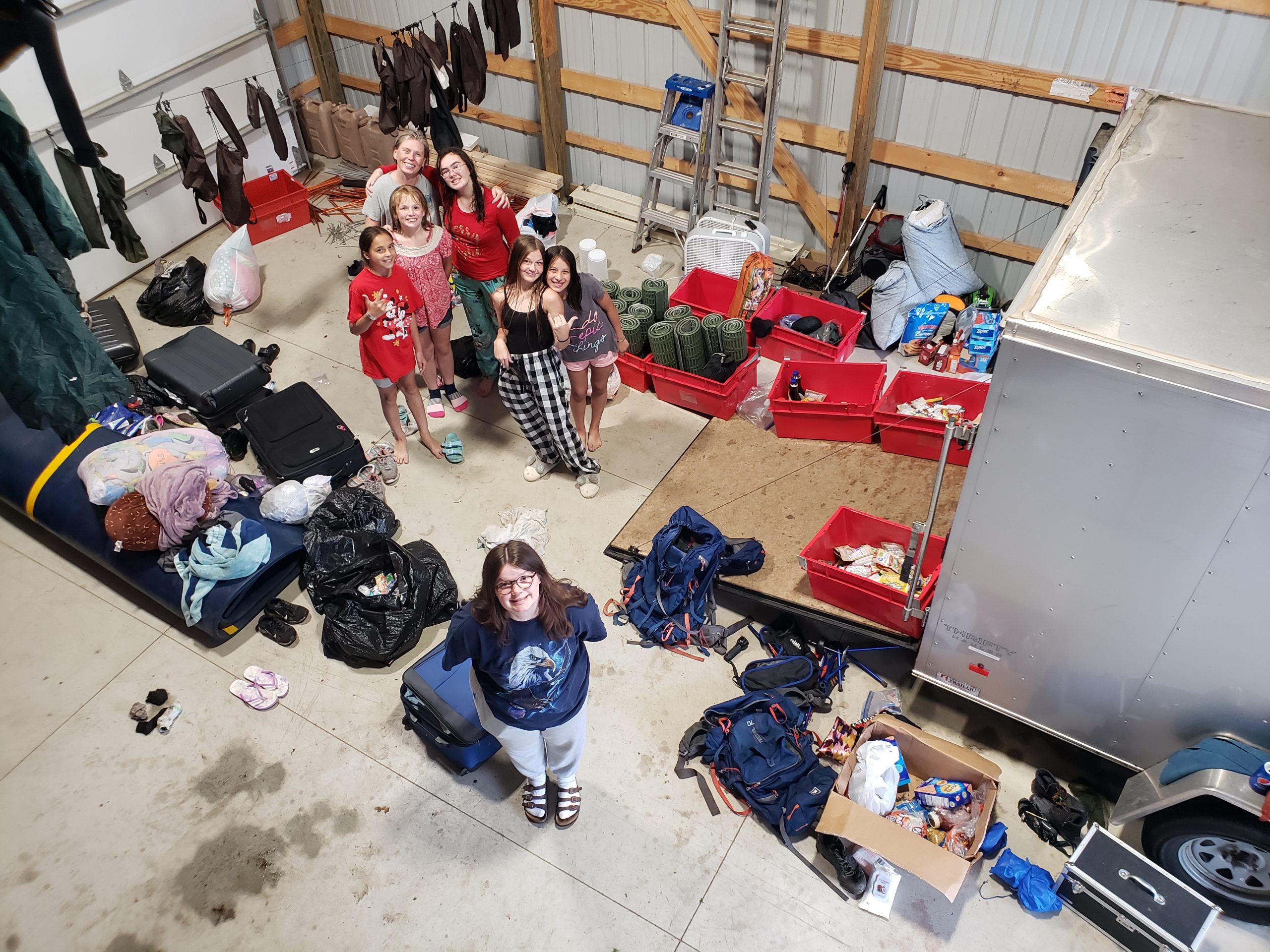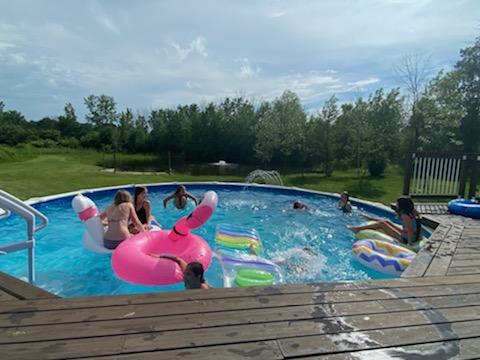 We ask for prayers that each of the girls feels called to make the decision to allow Christ into their hearts.
Tomorrow morning, we will complete the pack out and cleaning of our gear and meet parents at our celebration lunch at 12pm as planned.