The boys are doing great! New challenges and activities are normal occurrences for them right now. They are walking into challenges with courage and grace and finding much success!
Monday started with more time with the horses. The boys saddled up their horse and headed to the paddock for more ride time. They worked on using the reins to direct their horse. The boys learned to use the reins to give subtle and gentle commands or cues to the horse. These commands or cues will signal the horse to turn, slow their speed or even halt movement. We can equate this to how God uses gentle cues or corrections in our own lives to help keep us on the right path.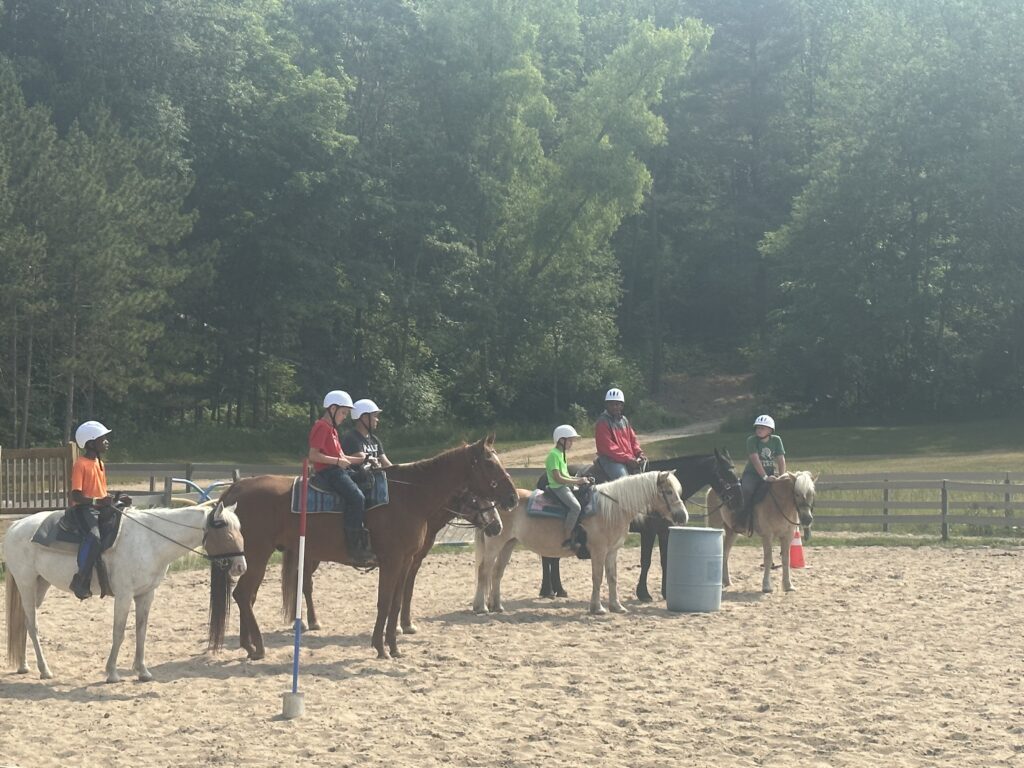 The boys also were able to have some friendly competition in archery and tomahawk throwing. From the looks of it we have some very talented archers and tomahawk throwers in the group! I see several boys landed all three tomahawks in the logs. This is no easy task! Great job!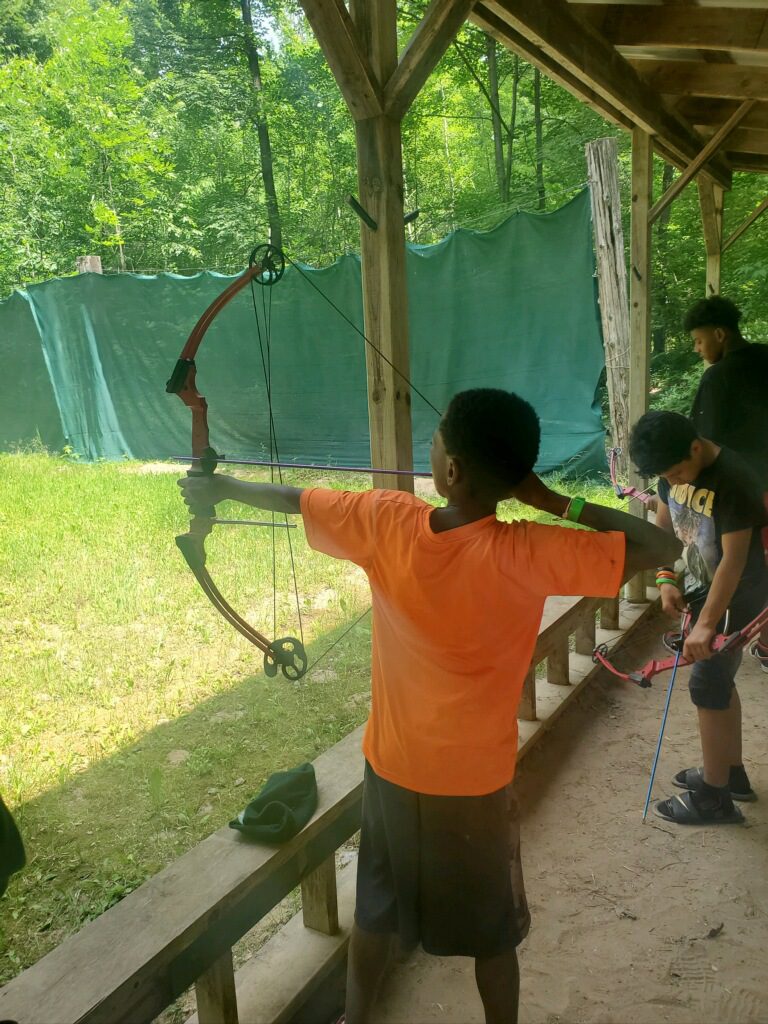 After lunch, the boys were able to spend a little time being creative with tye-dye. Each of the boys was able to select a CranHill t-shirt and learn techniques to create different tye-dye patterns. After a quick lesson, the boys got to work each creating a unique work of art.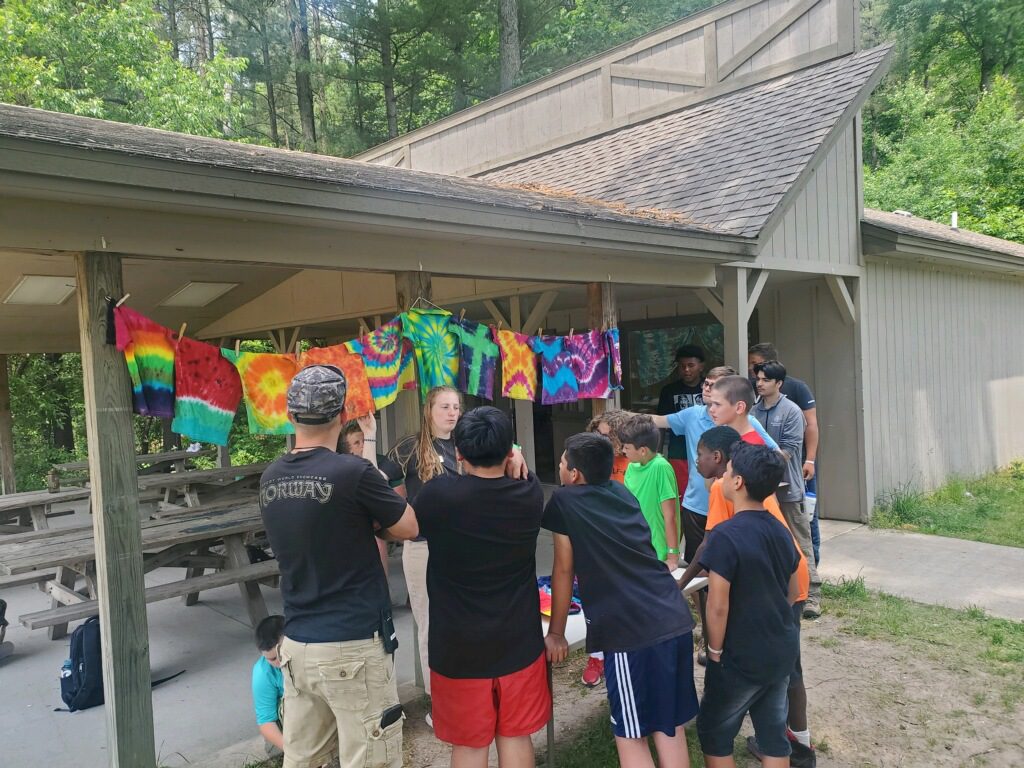 The morning devotion touched on God's creation. The boys were tasked with looking around throughout the day and identifying God's creation, and how often they see the beautiful things God has created. When they see God's beautiful creation they need to know that God created each of them even more wonderful and beautiful! Each one of them is created to be God's most precious masterpiece.
The boys had some visitors around the campfire. Patrick Adams (our founder and executive director) an his son Patrick Jr. stopped by camp to join in the fun! Patrick Jr. shared a testimony around the campfire and also shared some spoken work on feeling of loss, anxiety and depression. The boys were all very respectful and listened intently.
What an amazing group of young men. Each day brings new experiences and challenges. These boys are doing the hard work to stretch outside of comfort zones and are challenging themselves to continue to learn and grow. Please continue to pray for the group. Prayers for strength, energy and growth.