Our boys group arrived, settled in and is already conquering so many things!
The climbing wall was their first adventure Saturday afternoon. All the teens accepted the challenge of scaling the very tall wall! The boys really pushed themselves outside of comfort zones and gave it their best try!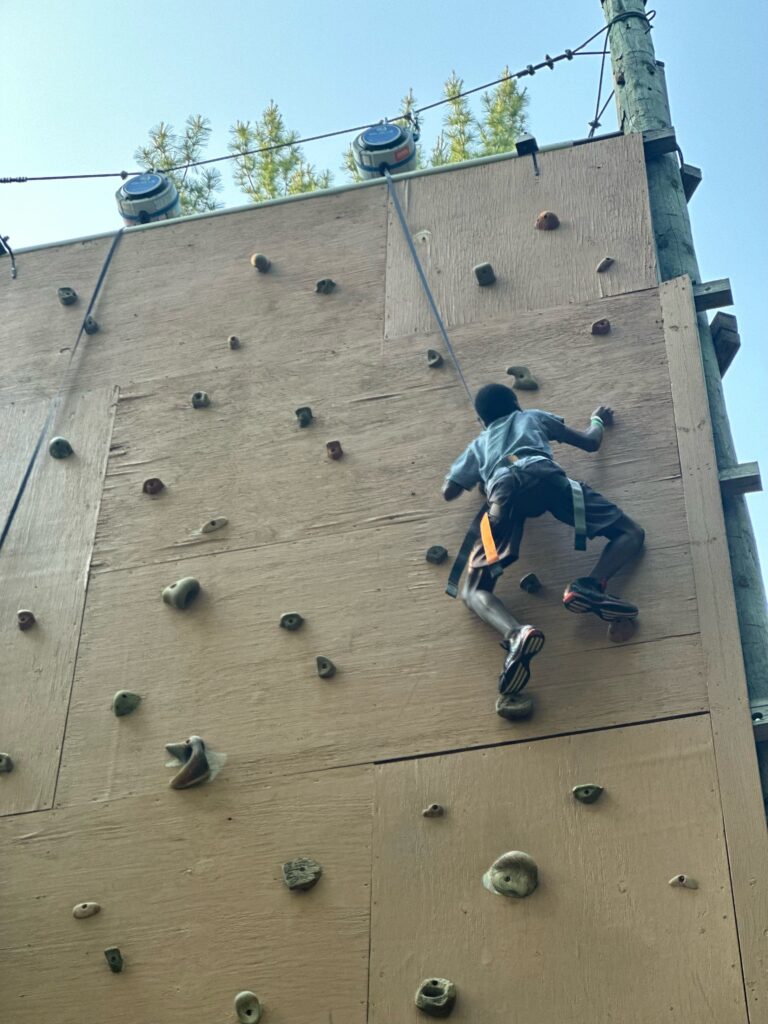 The group is beginning to become more comfortable with each other, new friendships are forming. The boys woke early Sunday morning ready for another day. The teens were very curious about the days schedule and very excited about meeting their horses! The first day of horsemanship was a big success. The boys are beginning to form a relationship with their horses and are learning new skills on how to care for these beautiful creatures.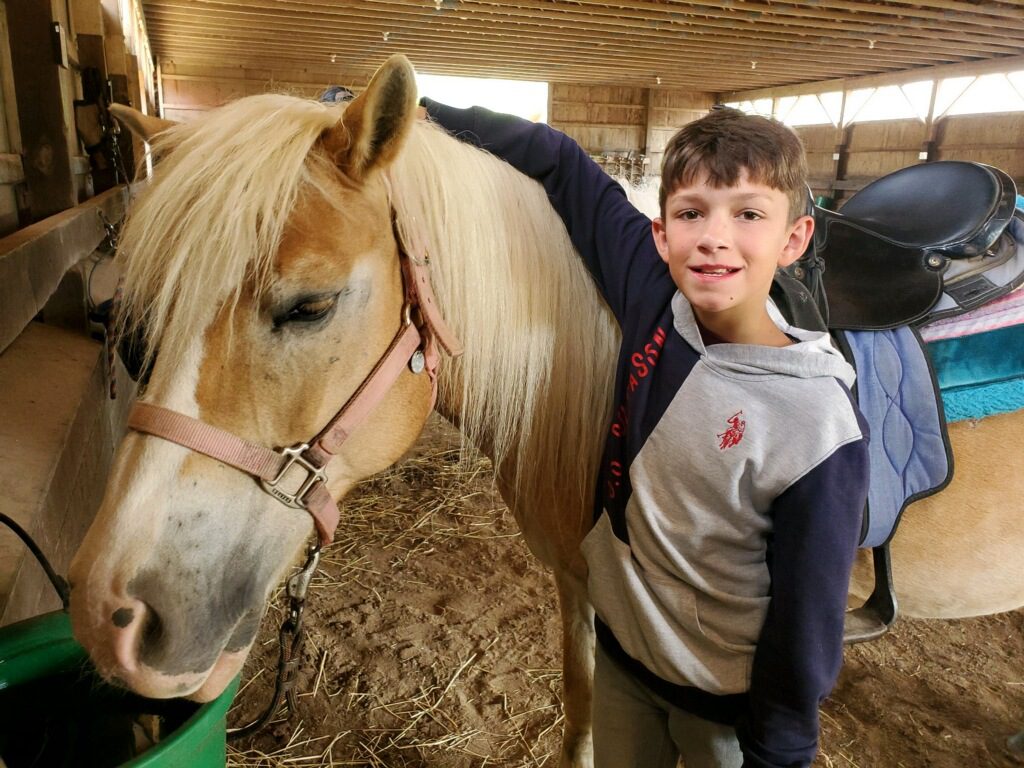 The boys also tackled the task of completing the spider-web challenge. The group each had to make their way through the web without touching the ropes or talking! This is the first activity the boys will do in beginning to learn how to work together as a group to tackle a hard task. It's always fun to watch the kids try to communicate without using voices! The boys did great and will take lessons learned into the next group challenge as they learn new skills in working together.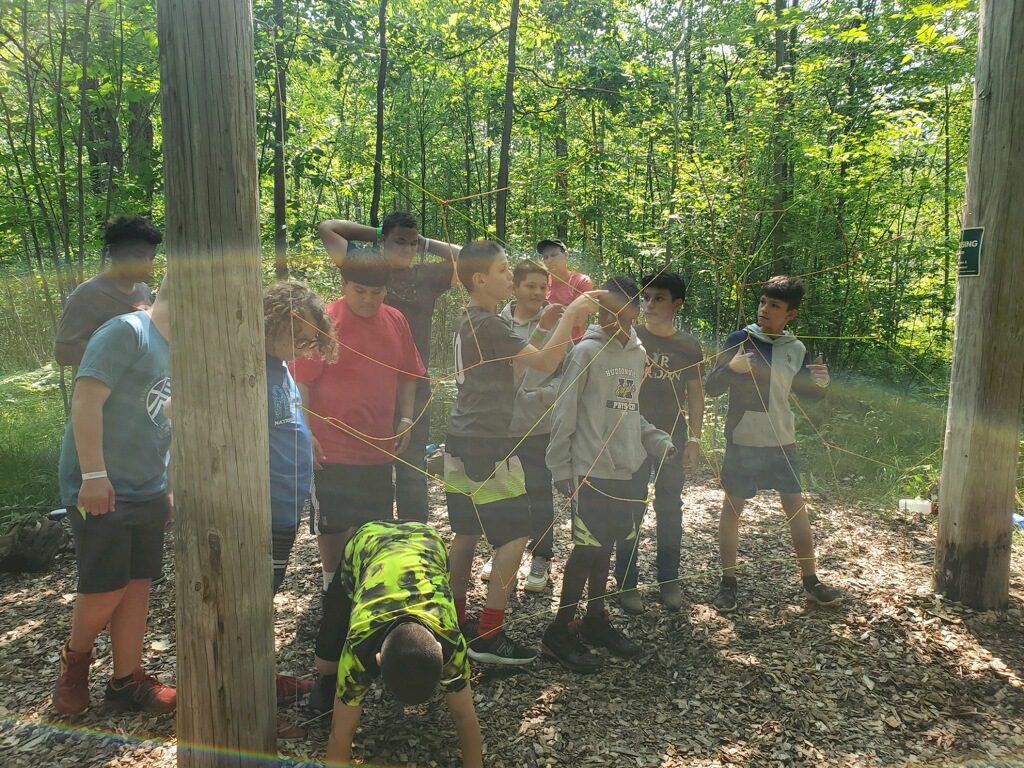 The boys are loving the Facebook live events and seeing who is on watching and they are enjoying reading your blog posts! Keep your posts coming! It is a great way for the boys to stay encouraged at the end of each day.
Continue to pray for the group – prayers for strength, energy and health as they continue on this life-changing journey. They are off to a strong start!