Another beautiful summer day for our boys W.A.R. group. The weather has been fantastic this week for all of the adventure and challenges of camp life. The boys are doing great! They are really coming together to accept each activity with a positive attitude. It was awesome to hear them encouraging each other as they tackled the zip-line yesterday! For each boy the zip-line represented a different level of difficulty, yet each of them went steps beyond their comfort zone. Encouraged and cheered for every step of the way! It really is a beautiful thing to watch a group of young men who were strangers just four days ago coming together to form such a bond.
This morning's devotion time brought the boys to Ephesians 2:10 – For we are God's handiwork, created in Christ Jesus to do good works., which God prepared in advance for us to do. The boys heard that God created them as His divine masterpieces, each with a unique purpose and calling. When we believe this truth, we can live a new sense of significance, purpose and confidence. Pray the boys embrace their identity as God's masterpiece and step into the good works and plans He has prepared for each of them.
Today, the boys completed the "mask" activity. After learning that God knows us and we can't hide anything from Him, the boys created a mask. On the outside they wrote words to describe how the world views them – happy, athletic, smart, hard worker. Then on the inside of the mask, the boys wrote words describing things they might try to hide – insecurity, sadness, grief. The boys had great conversation during this activity and were willing to open up and be vulnerable with each other and staff. They learned they can always turn to God with their feelings – He is always there and already knows how they feel!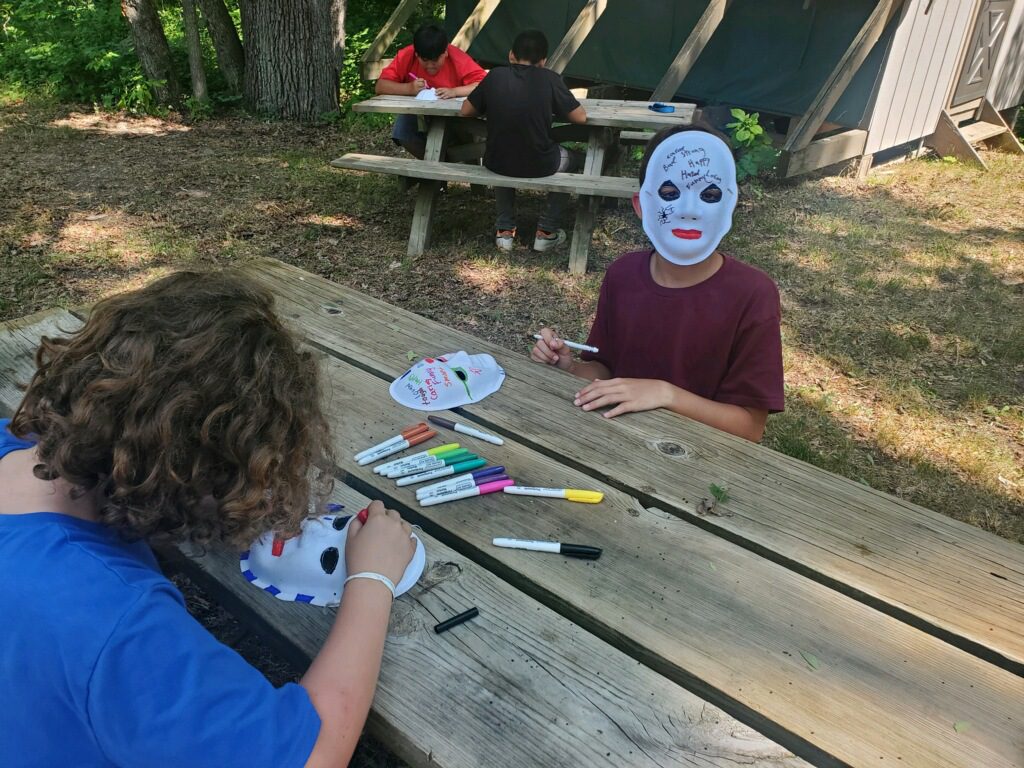 The boys had time to relax and float down the river on Tuesday afternoon. It was a gorgeous day for it! This is always a highlight of the week and the weather cooperated well.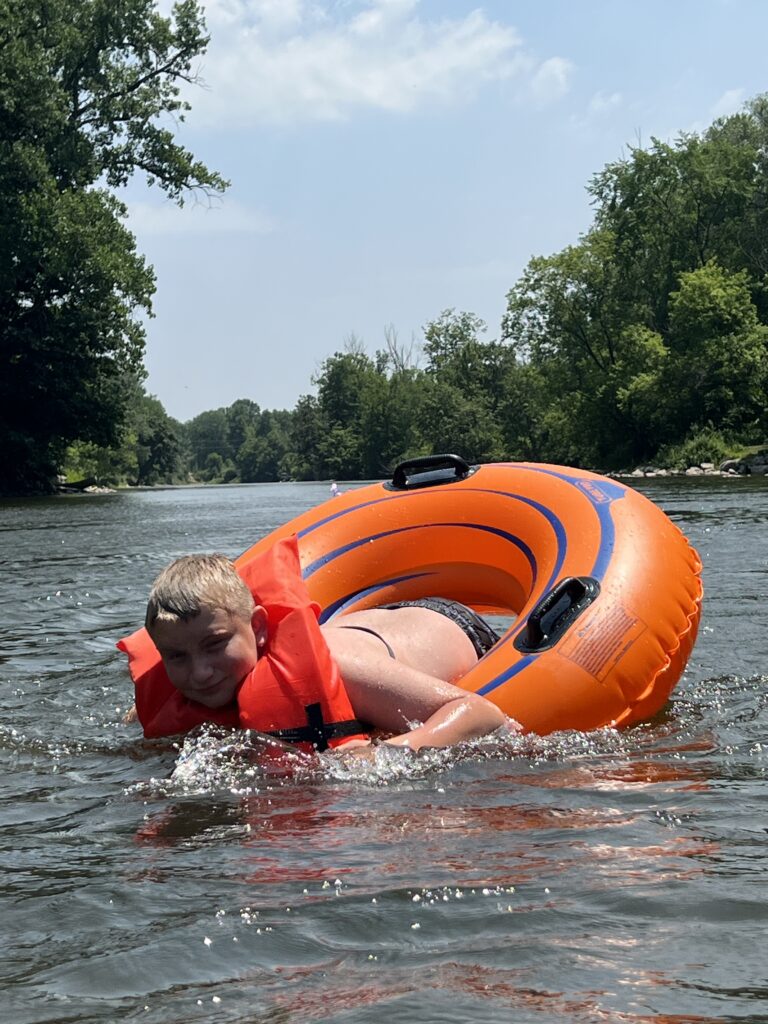 Today is the last night at CranHill. Tomorrow the boys will pack up and head out for the hike portion of the journey. Often this transition brings both excitement and nervousness. Continue to pray for strength and courage as this group of amazing teens steps outside of comfort zones, yet again, to do hard things.